PATCHWORK CACOPHONY - Patchwork cacophony (2014, UK)
Aeolus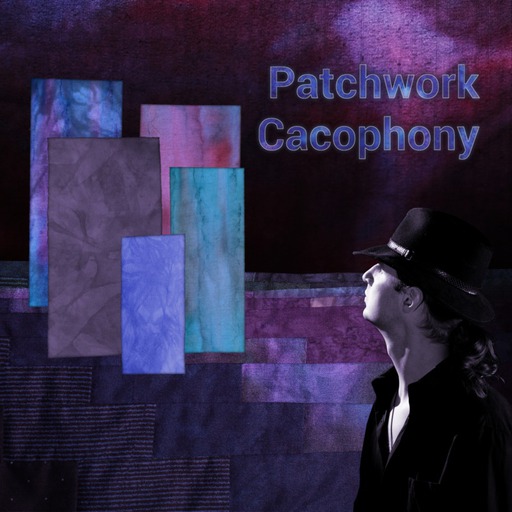 BEN BELL is a British multi-instrumentalist who has participated in the revival of FUSION ORCHESTRA. 'Patchwork Cacophony' is the first album released by this talented keyboardist and the result of 5 years of work. The question is... is it worth it?
To be honest, the album doesn't start off with a bang. 'Sketch of a Day' has a beautiful classical piano introduction, there are many different parts and there is an epic ending with the choral Oohs and Aahs. Some of the soloing here isn't up to par with the rest of the song though.
However, after that point, everything takes off! The two smaller instrumentals are a pleasure to listen to. 'No U-Turn' has some tasty melodica sounds and 'Dance of the Fleet-Footed Heffalumps' has a 70s GENESIS feel to it.
'Brinkmanship' is my favourite track, as it starts off with some piano before going into a CAMEL inspired tune. The changes in rhythm and atmosphere here are ingenious and show great compositional skill.
Towards the end, we are treated to a 28-minute epic, 'Dawn Light', in 9 parts. Here, we can find the only lead vocals on the album, skillfully sang by BEN himself. His warm tenor voice accompanies the beautiful melodies appropriately, at times reminding me of ANDREW LATIMER.
All instruments are skilfully played by BEN BELL. Obviously, keyboards are predominant throughout the album. There is a lot of acoustic piano, eerie sounds, atmospheric introductions and lush solos. The variety of sounds and the change of styles keeps the attention of the listener throughout the album, despite the absence of guitar.
To sum up, this album is far from a patchwork of odd parts and songs, but a collection of tunes that bring back the best moments of 70s prog. So if you are into well crafted melodic progressive rock, with songs that don't hesitate to go over the 10 minute mark, give 'Patchwork Cacophony' a try!
http://www.patchworkcacophony.com/